Hytera have released their next generation of digital radios the HP series.
A range of new products launched from Hytera have been developed by closely examining the needs of communications in today's world. By working with members of the Public Safety, Energy, Transportation, Utilities, Commercial and other industry verticals Hytera have identified the needs and challenges that these users face. The newly engineered and designed equipment and software architecture further improves the performance and user-experience, which provides a more professional, more advanced product solution.
The HP series represents a model refresh for Hytera with the new devices taking on a new premium feel, the four new radio models the HP685, HP605, HP785 & HP705 now all come with displays with the x05 models having a smaller display for key information and the x85 models having a full screen and basic menu system.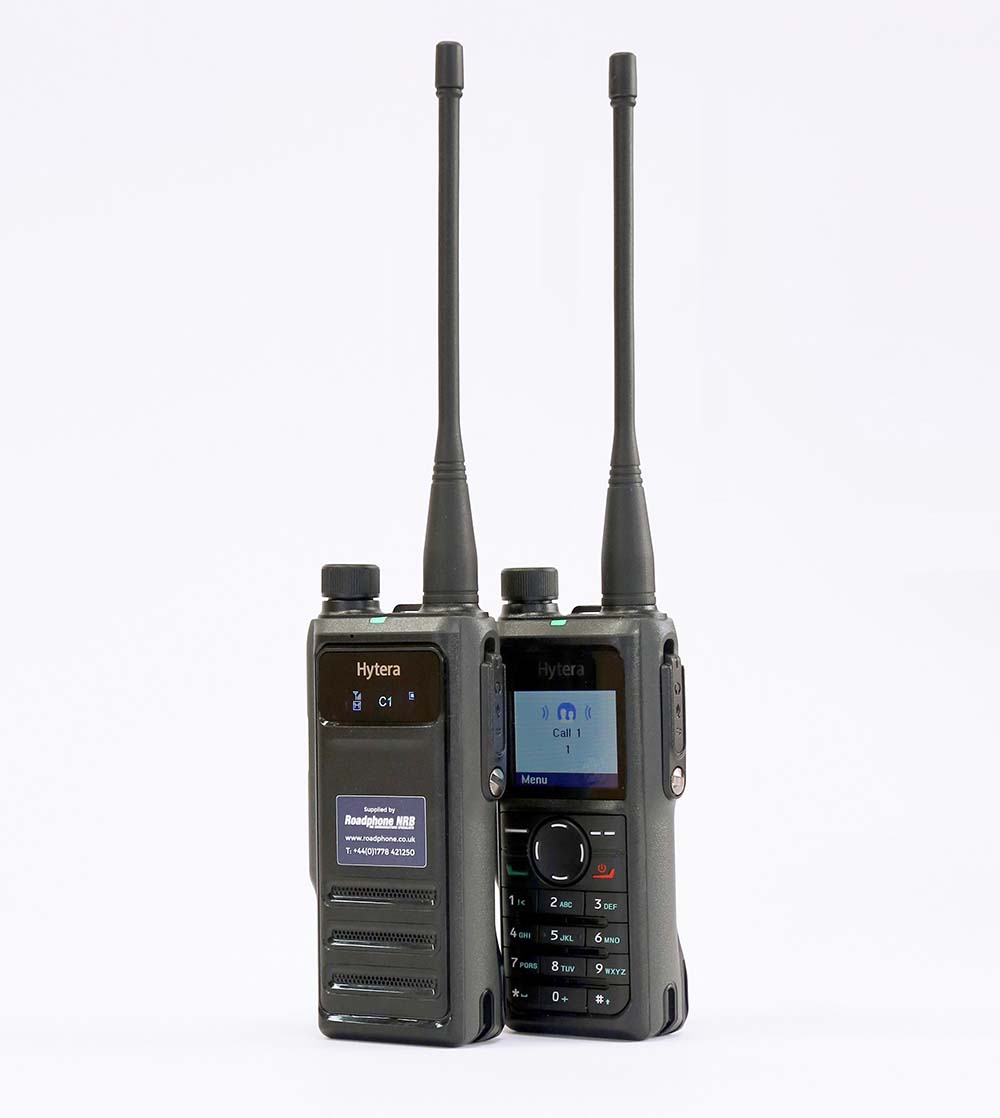 HP6 Series
The HP685 & the HP605, these radios have been designed for business-critical users. These radios are small and light allowing the user to carry them all day with little impact on their duties. The HP6 series delivers powerful features such as market-leading audio performance, extended coverage, a Lithium Polymer battery, and durability against extreme environments (IP67). These new devices also contain Hytera's latest AI voice enhancement technology that decreases unwanted background noise this results in clear communications even in loud environments, perfect for large or small events.
Battery life of over 20 hours
Clear audio in weak signal areas
IP67 rated
MIL-STD-810 G standard
Tactile PTT
Two programmable buttons
HP605
The HP605 digital mobile radio makes communication in customer service and extreme environments more efficient and enjoyable. With abundant features, 24-hour Lithium Polymer Battery and class leading audio performance, staff can stay safe, be heard and focus on their daily tasks using the small and light HP605.
HP685
The HP685 handheld DMR radio is small and light in style, with class-leading audio performance and extended coverage, as well as a Lithium Polymer battery, the ability to function in severe settings, and support for a wealth of features. The HP685 DMR handheld is a simple two-way digital radio equipment for customer-facing employees that allows them to concentrate on their everyday work and increase efficiency.
HP7 Series
The Hytera PD7 series of radios is again the full display HP785 and the smaller display model the HP705. These new radios are smaller and lighter than previous generations and represent the future of styling and functionality for Hytera devices. These radios advance the standards in digital radios by providing even more efficient and more reliable communication with loud and clear audio, powerful battery, remarkable portability and ruggedness for ease of use across multiple environments and industries.
Man-down and lone worker features
Tactile PTT, two programmable buttons
IP68 rated
MIL-STD-810 G standard
AI-based noise cancellation
24-hour long battery life
HP705
The HP705 DMR two-way radio features a slimmer, lighter design and features that update digital radio standards. With loud and clear voice, a powerful battery, outstanding portability, and ruggedness for ease of use across many locations and industries, the innovative noise cancelling, MIL-STD-810 G standard, and IP68 rating allowed more efficient and reliable communication.
HP785
The HP785 DMR handset with large screen and AI noise cancellation represents the future in terms of style and functions, providing more efficient and reliable communication with loud and clear audio, a powerful 24-hour battery, remarkable portability, and IP68 ruggedness for use in a variety of environments and industries.