Introducing WAVE PTX
WAVE PTX from Motorola Solutions gives you reliable PTT communications over the existing LTE network infrastructure. Traditional challenges such as range are eliminated, with group communications supported over existing mobile networks or WiFi.
Discover WAVE PTX in our video below…
Your LTE Solution
Available as comprehensive short- or long-term hire or for purchase this resilient product will enable large geographical deployment at the touch of a button.  Ease of use and remote configuration provides you with flexible, secure communications almost no matter where you are.  An ideal fit for any team looking for greater collaboration and enhanced group communication.
Our highlights of this product include
Push-To-Talk communications give you all the benefits of traditional radio, supported over the LTE networks
Use the dispatcher for GPS tracking and push video streaming
Send text or multimedia messages over a secure platform
Purpose-made handset and vehicle/desktop mobile device with embedded SIM card
Connect traditional DMR radio, WAVE devices and smartphone apps for an all-round communication experience
Instantly connect your team across different devices, networks and locations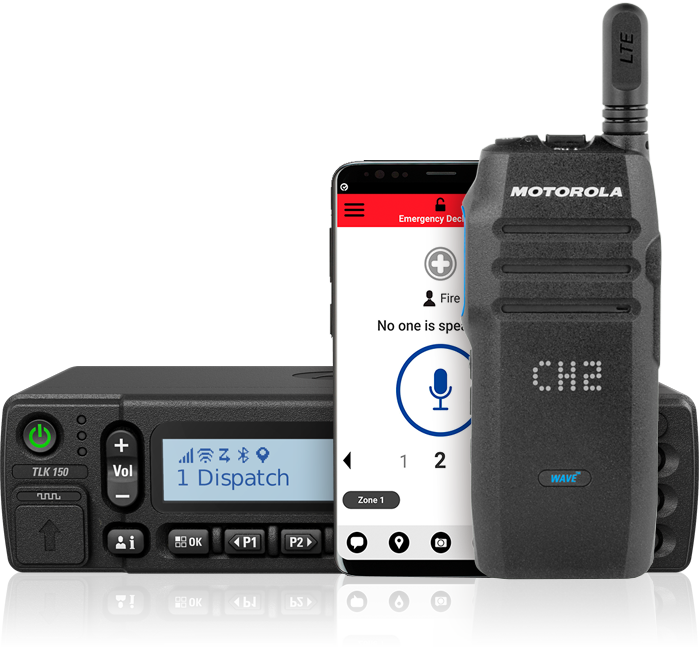 Talk the way you want to…
Traditional radio confines you to your coverage area, and you need repeaters and frequency licensing to secure your useable range. WAVE takes away these boundaries; just like a mobile phone, the device connects to the LTE network using its SIM card, meaning you can talk to colleagues anywhere across Europe in the same way you would if they were on the same site.
You can talk in traditional channels (or groups) like you would on a two-way radio, or make individual calls to colleagues.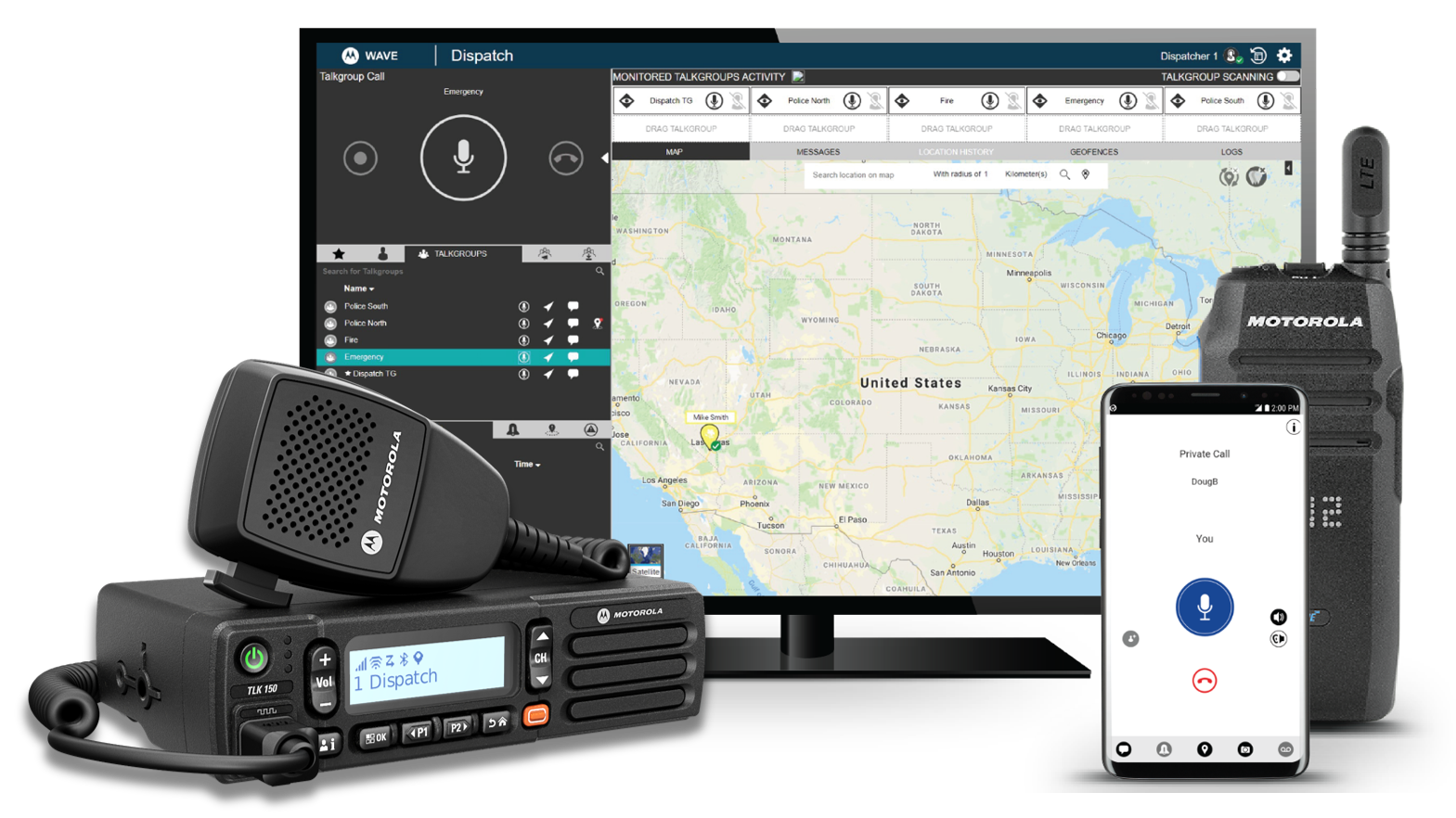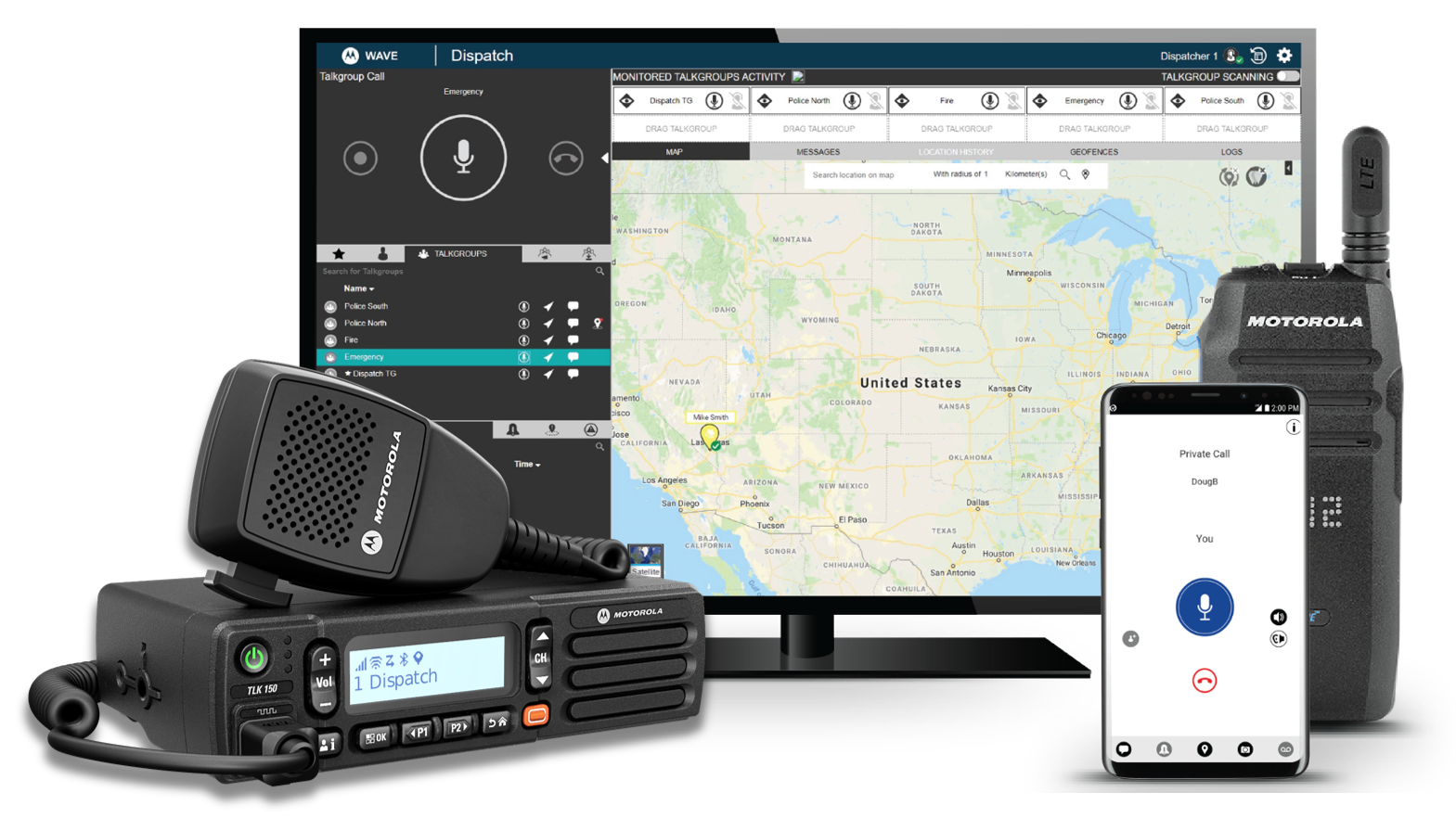 Multi-Network Sim
The TLK 100 and TLK 150 come with embedded multi-network SIM cards included. This means that they can roam between multiple networks; in the UK, this includes EE, o2 and Vodafone. This gives you increased resilience; if one network has poor coverage in an area or is down, then your device will automatically roam onto another network.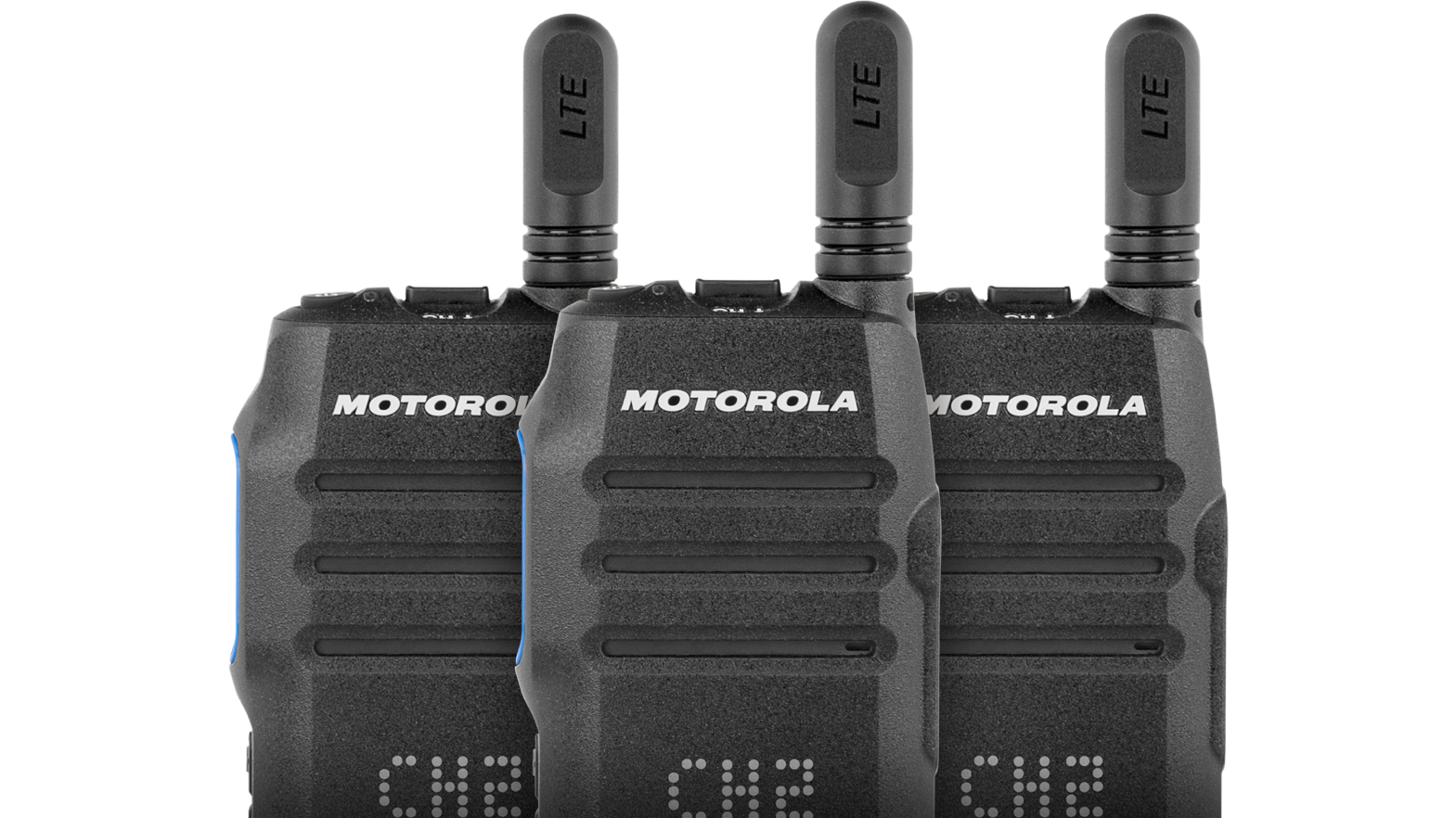 TLK100 Handset
The TLK100i is Motorola Solutions' dedicated WAVE handset. It's ultra-slim and lightweight, and contains a multi-network SIM for reliable network access. You can change channel using the rocker selector on the top, or adjust the volume using the controls on the side. A large, textured push-to-talk button gives you intuitive device operation, and it's extended battery means you can go days without recharging.
Large PTT button
Hidden LED display
Voice announcements
Great battery life
Variety of earpieces and charging options available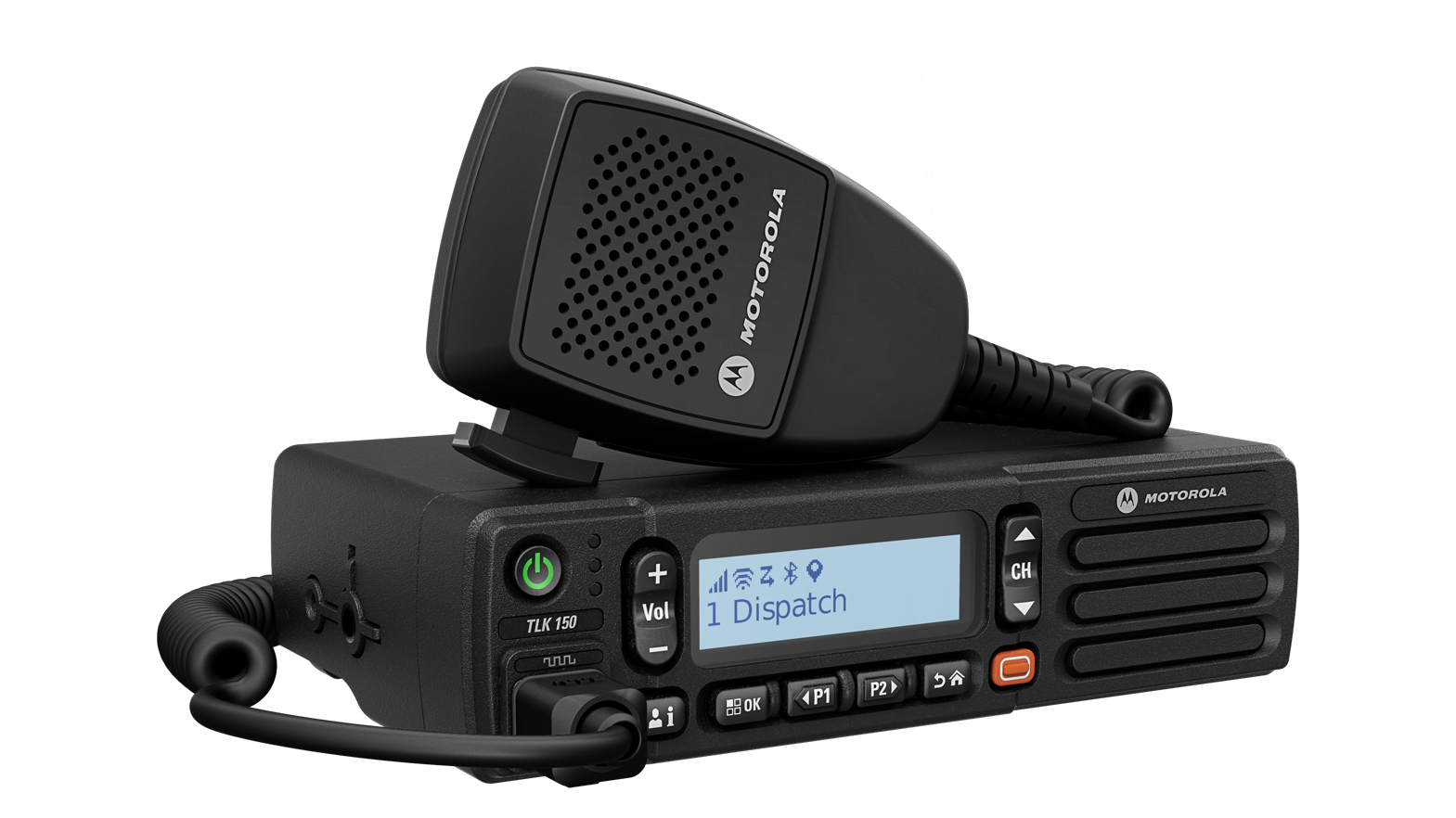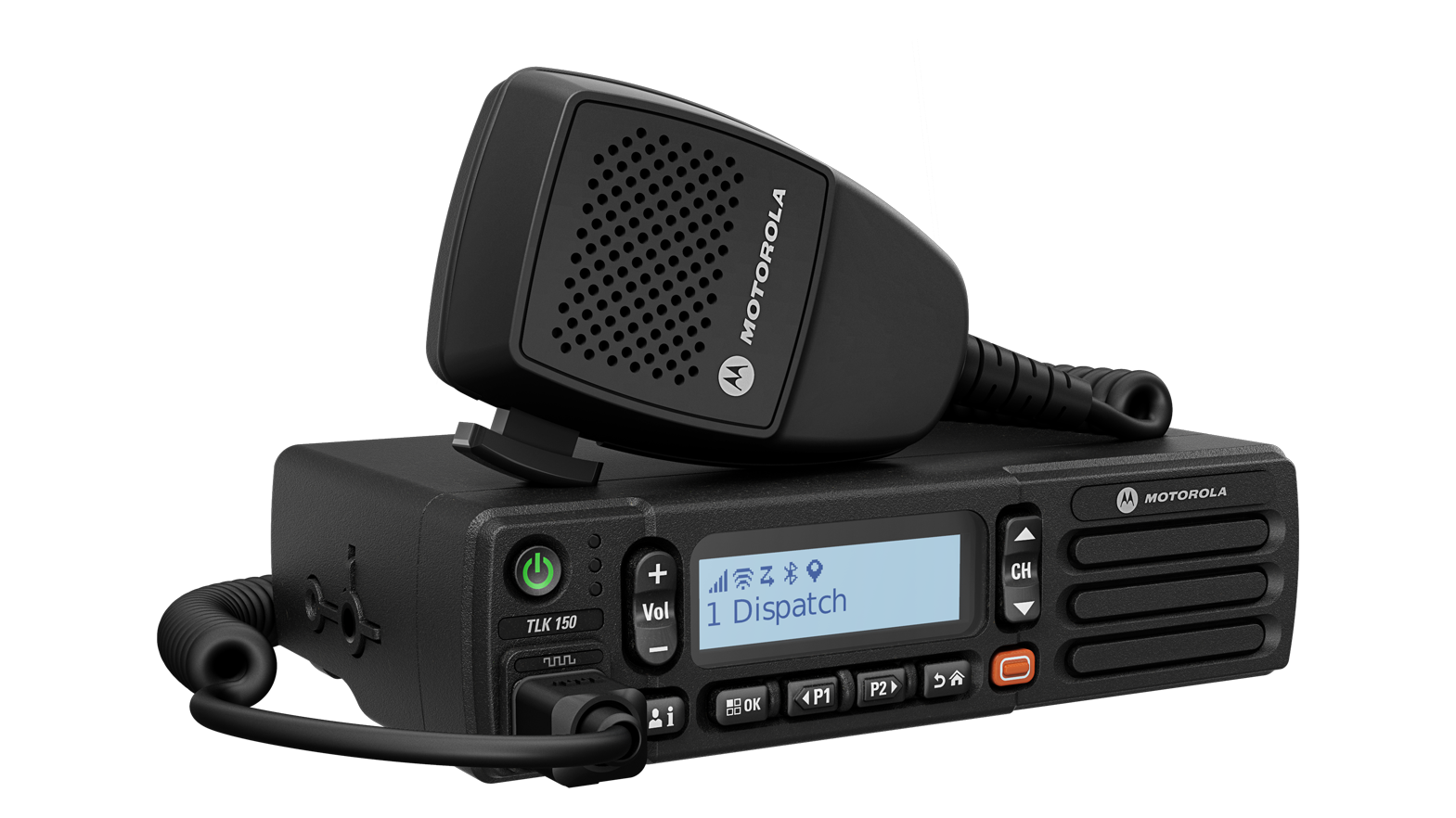 TLK 150 Vehicle/Desktop Mobile Radio
The TLK 150 is a mobile radio, ideal for use in a vehicle or in the control room. Like a traditional mobile radio, the TLK 150 is 12v powered, and comes with a speaker microphone. It's got an integrated multi-network SIM card, and the screen shows you useful info such as your channel, signal strength and other useful information.
12v powered for use in vehicle or with desktop power supply
One-button speaker microphone for easy use
Integrated display to show useful information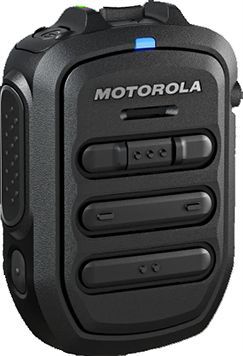 WM500 Wireless Poc Remote Speaker Microphone
When you're working in highly mobile, hands-on industries, you need quick and easy access to PTT applications on your radio or smartphone. The WM500 is uniquely designed to give you the simplicity and security you need to perform your job efficiently and effectively. The WM500 wireless remote speaker microphone is our thinnest yet, and is built with an internal battery that lasts up to 25 hours so you can remain focused on the task at hand.
Designed for durability, this RSM is rated IP67 meaning it can withstand immersion for at least 30 minutes, while preventing water from clogging the microphone and is completely dust-tight.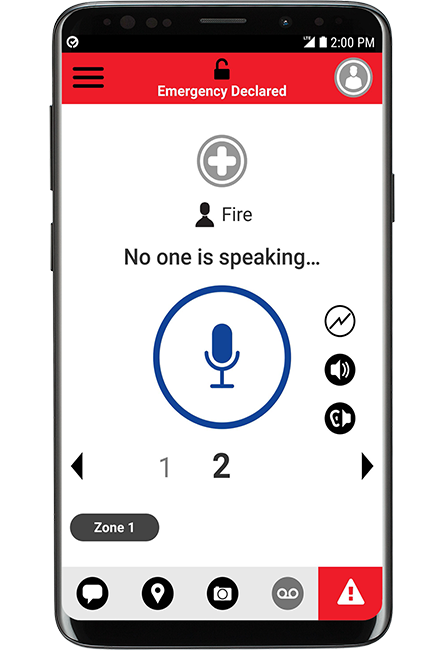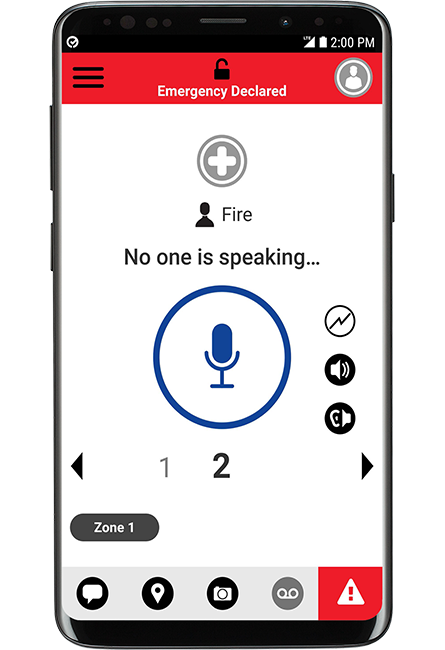 WAVE PTX Mobile App
Instant communication
Make radio-like, channel-based calls directly from your device. Talk to other app users, TLK 100/TLK 150 users or traditional radio users all in one, joined up conversation.
Multimedia messaging
Send texts, photos, videos or attachments to colleagues all from within the WAVE PTX app. Your messages are secured and in your control, unlike other publicly available platforms.
Location and mapping
Track your team on a map, share your location, find and address or set a meeting place.
One device, multiple functions
Do your team already use a smart device for job ticketing, tracking, point-of-delivery verification or other functions? Add the WAVE PTX app, bring push-to-talk functionality and eliminate the need to carry multiple devices.



WAVE PTX Dispatch
Turn any existing iOS or Android handset into a PTT device, and explore the possibilities of video streaming and messaging
GPS Tracking
Track WAVE app or TLK 100/TLK 150 device users, set geo-fences to alert when users enter a specific place or easily manage your teams based on their location.
PTT Communication
Talk and listen to radio groups, and make/receive individual calls, just like you would from a two-way radio. Monitor multiple groups at a time by setting monitor priorities. Set favourite users or groups for quick access to your most frequently used resources.
Multimedia Communications
Share details with an individual or your entire team via text, photo, video or file attachment.
Emergency Calling
If you're using WAVE PTX Safeguard, you can receive and respond to emergency calls directly from your dispatch workstation.
Push-to-Video
If you're using WAVE PTX Safeguard, users can stream live video straight from their device to your dispatch workstation. Now, you can see what's happening on scene, as well as getting an audio update from your team member. You can also choose to pull video from the device, without the action being initiated from the app user.
Improve user experience with WAVE PTX SafeGuard
With WAVE PTX SafeGuard, you can add advanced features to help keep your team safe. These features includes. Emergency Calling From the touch of a button, a user can send an emergency alert from their WAVE device or app, which is monitored by another radio user or the dispatcher for a rapid response. Location-based temporary groups users will automatically switch into a new, temporary group when they move into a new geographical area. For example, when users move into London, they can automatically switch onto the London group.
Remote User Check Supervisors can remotely monitor the health of a user's device, including battery, signal and location. Ambient & Discreet Listening Remotely monitor the audio of a user's device. For example, if you spot an incident on your CCTV cameras between a security guard and member of the public, you can remotely listen into the guard's radio to hear what's being said.  User Enable/Disable Remotely disable a user's radio or app functionality if it's been lost or stolen.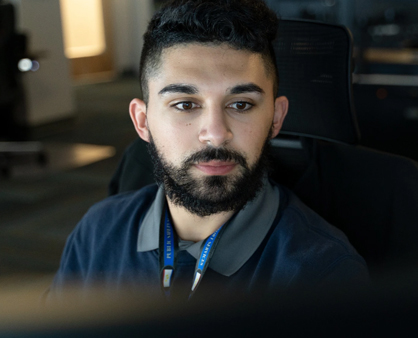 | | | | |
| --- | --- | --- | --- |
|   | Standard | SafeGuard | Streaming Video Add-On |
| Use on iOS/Android app | | | |
| Use on TLK 100 or TLK 150 devices | | | |
| Group calling | | | |
| Individual calling | | | |
| Send/receive multimedia messages | | | |
| GPS Tracking | | | |
| Real-time presence | | | |
| Do not disturb | | | |
| Priority Talkgroup Scan | | | |
| Background Calling (on app) | | | |
| Voice message fallback (on app) | | | |
| Geofencing | | | |
| Traditional two-way radio integration | | | |
| Emergency Calling & Alerting | | | |
| Remote User Check | | | |
| Ambient Listening | | | |
| Discreet Listening | | | |
| User Enable/Disable | | | |
| Location-Based Temporary Groups | | | |
| Live video streaming to other users or dispatchers | | | |
| Initiate streaming from user remotely (dispatcher only) | | | |
Require Advice, or Want To Book A Demo?
For more information speak to one of our product specialists today...
Reach us on...
Hire: 01778 393938     Sales: 01778 421250
Alternativley by completing the form below, one of our product specialists will contact you as soon as possible