Portable Masts
Improve and develop is the Roadphone NRB way… Our masts go straight into the workshop after purchase go through a full "MOT".
Roadphone NRB maintain a fleet of mobile tower masts, to support long range radio communication. Our latest mast will feature solar panels with 480Ah of batteries, capable of powering repeater systems installed in the trailer. This is ideal for power failures, and also for installing masts in locations which do not have mains connectivity. 
Mechanical motors are added to improve speed of deployment
Aluminium boxing is fitted to hold our radio systems creating greater flexibility in positioning as we don't rely on other structures to house our solutions
Full electrical refit to enable safe power to our systems
Solar panels are added combined with a solar recharge system
Extensive battery back up system is inbuilt ensuring that if power is lost the radio system continues to work
Deployed to some of the highest points in the UK & Europe our masts stand alone ensuring your coverage requirements are met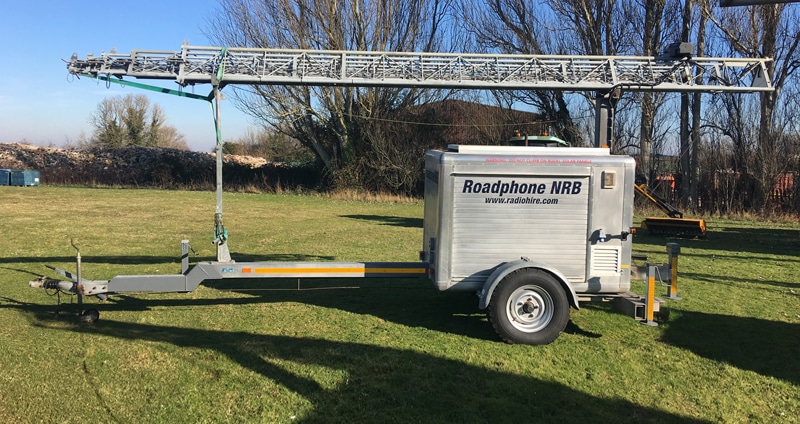 Require Advice, or Want To Book A Demo?
For more information speak to one of our product specialists today...
Reach us on...
Hire: 01778 393938     Sales: 01778 421250
Alternativley by completing the form below, one of our product specialists will contact you as soon as possible