Hytera SmartDispatch
Smart dispatch is an integrated software system that enables you to control, monitor and communicate with your radio fleet. It's designed to allow businesses and organisations to dispatch workers and manage their fleet more efficiently.
A Flexible system
Are you running a business or organisation, and using two-way radios to communicate and manage your staff? This may be enough for many organisations, but there's an additional tool that can help you to manage more effectively. Smart Dispatch. In order to digest the benefits, and decide whether it could be something your business should acquire, you need to understand exactly what it is.
Hytera's system offers an enhanced dispatching system with a communications network and control centre that is tailored to your business needs. Dispatch is usually carried out in different stages, including initial communication (raising and issue or requesting action), dispatching (sending out a fleet of staff or a dedicated team to resolve an issue) and management (once the team are tackling an issue, they must be effectively managed).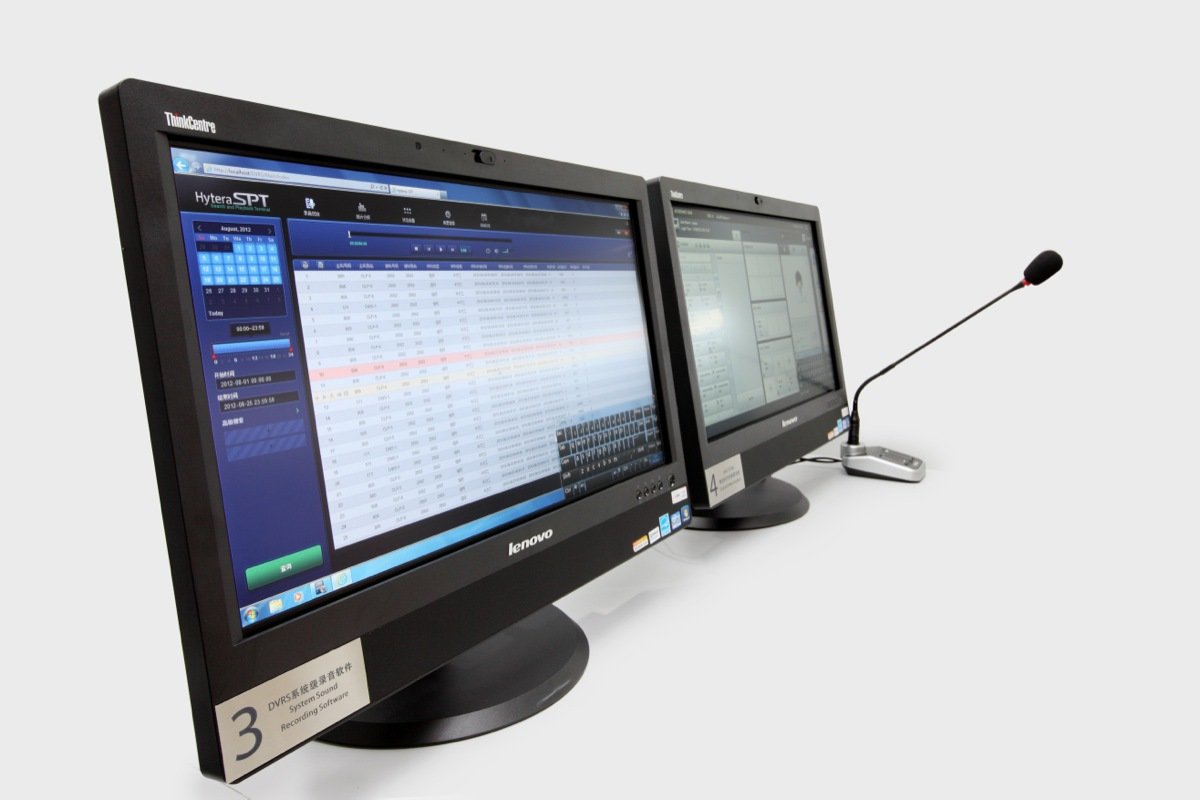 "Our strength lies in our continued ability to deliver a reliable service at competitive prices. The world's largest event organisers trust our experience, knowledge and dedication to deliver. We have always welcomed new technology and been the first company to act as a National and international supplier for digital communication products."
Hytera SmartDispatch Features
Location History
All of the received GPS information from monitored radios is stored long-term in the SmartDispatch database to be able to analyse back at a later time. Users can browse the stored location information and also subsequently play back the movements on the map.
Geofencing
With the SmartDispatch console you can setup different geofencing areas, these rules define if staff or groups are allowed to enter / leave this pre-defined area. These areas are highlighted on the map and contain different rules. In the case of zone violation, the SmartDispatch console will display an alarm, as will the user's radio.
Emergency alarm
If a radio reports an emergency (via pressing the emergency button), the SmartDispatch console will trigger an alarm. If the reporting radio is GPS-enabled, its current location information can be directly displayed on the map, allowing you to effectively co-ordinate a response.
SIP support
Implemented via the SIP standard protocol to integrate with standard IP-PBX for voice interconnection between radios and PSTN public phone network. This allows the dispatcher make or receive PSTN/PABX calls through the dispatcher client console and for the radios to make calls to telephones and vice versa.
AudioLink
This feature allows the SmartDispatch console to combine talk groups, channels, sites and systems together so there is seamless communication between all radio users. All these configurations can be easily configured through the Hytera SmartDispatch console.
The Hytera SmartDispatch application is not a single module, but a group of components that can be built up to a system, based on subscriber size, topology and coverage requirements. It can be configured as a small single-site system, up to a large multi-site, cross-country network system. All configurations can easily be managed through a remote configuration tool.
Various Levels of access privilege
Based on each customer's needs, each dispatch client access level can be assigned to selected radio units, or the entire fleet, and can also be assigned to specific sites or any site in the system.
There are many benefits to using a smart dispatch system.
It enables flexible system deployment
All Hytera systems have an easy user interface
It enables you to maximise the use of channel resources.
Gives you the opportunity to provide a better response when emergencies occur.
Highly efficient resource deployment.
Lower your operation costs and increase productivity.
Tailored communications and network and control centre
Developed on Hytera digital platform compliance to ETSI DMR open standard.
Characterized by C/S structure and modularized design and supporting VoIP.
Can help you to track employee travel time and schedule employees.
Dispatch employees with one click.
Assign jobs directly from your computer and monitor performance.
Require Advice, or Want To Book A Demo?
For more information speak to one of our product specialists today...
Reach us on...
Hire: 01778 393938     Sales: 01778 421250
Alternativley by completing the form below, one of our product specialists will contact you as soon as possible