TRBOnet PLUS
Motorola Solutions have worked with software partners Neocom to provide users with one of the market leading control room solutions, TRBOnet PLUS. Allowing a direct connection to your radio system TRBOnet PLUS provides a secure, stable and reliable interface for users.
Why TRBOnet?
TRBOnet Plus is a purely IP-based dispatch application with capabilities far beyond just mere dispatch functions and features. This powerful solution enables a user to fully control and manage all available resources. The voice dispatch over IP feature is supplemented with text messaging, voice recording, telephone interconnect and many other features for much more efficient communication. Our customers may choose a single server installation or a distributed and redundant system.
Expert Project Managers
TRBOnet Plus is compatible with any MOTOTRBO system, from a single site repeater to the largest Connect Plus or Capacity Max networks having up to 250 sites. Additionally, it is possible to connect two or more dissimilar MOTOTRBO systems to the same server to create seamless communication between users and dispatchers from different networks. The TRBOnet Plus software is a very flexible and scalable solution that enables your system to grow with your changing requirements.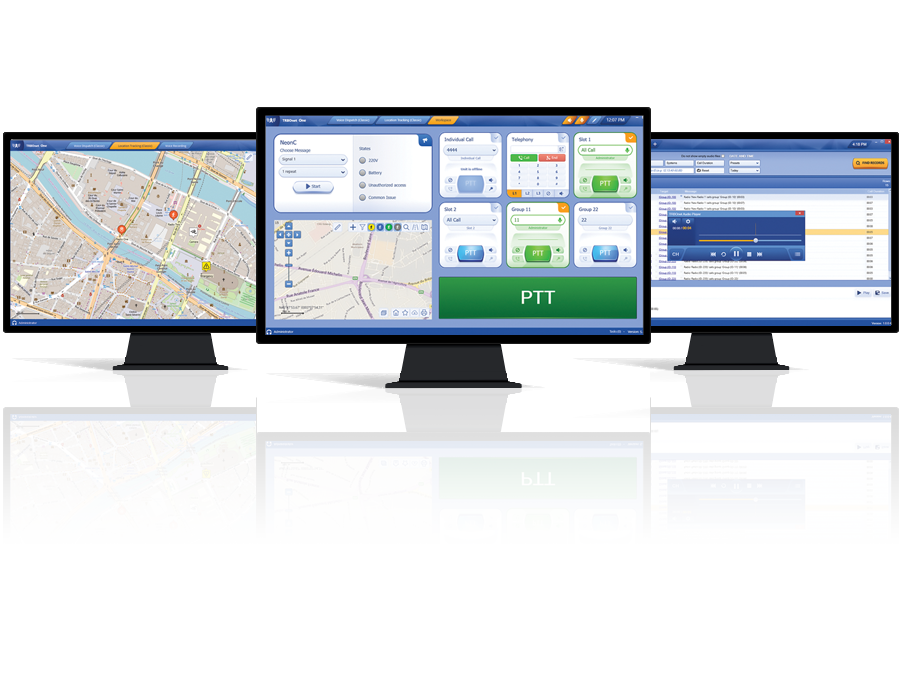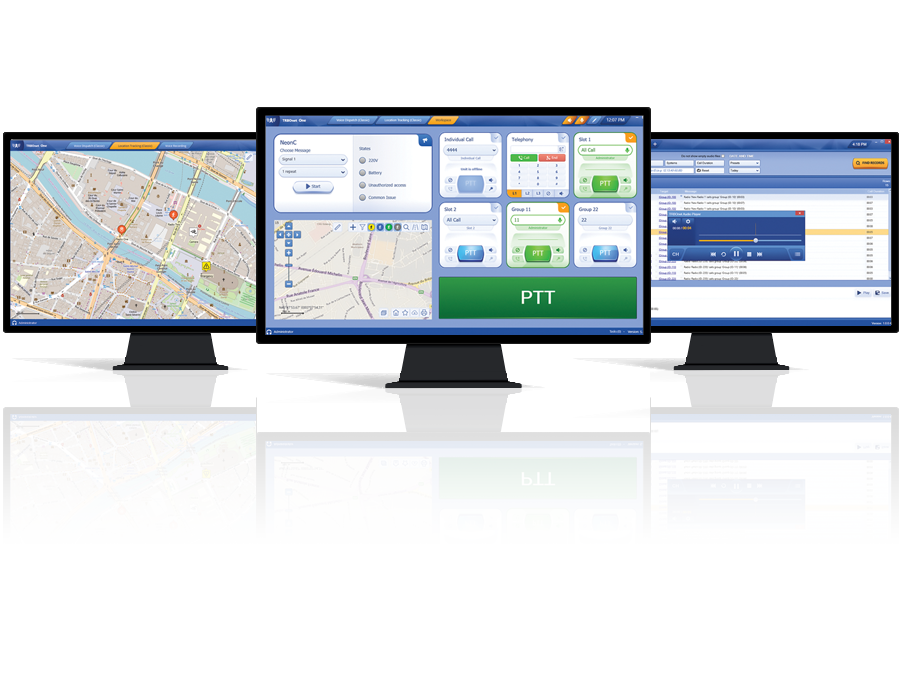 Voice dispatch
Allowing for all types of voice calling (Group calling, all calling & individual calling) as well as muting and the ability to play pre-recorded messages


Voice Recording
Gives you the ability to record all voice calls placed over the radio network,k this combined with the built in playback interface allows you to monitor everything.

Text messaging
Private and group text messaging allowing you to send predefined messages as well a scheduling them for when you need.

avl tracking
Real-time location tracking, storing this information and allowing for full playback. Combined with geofencing allows alerts when users move out of zones.


event logging
All system events logged with timestamps this can be filtered out with advanced filters. Notifications for events can also be configured.
"TRBOnet allows some of our largest clients to effectivley monitor their radio systems. Ensuring an immediate and co-ordinated response to any day to day task they face"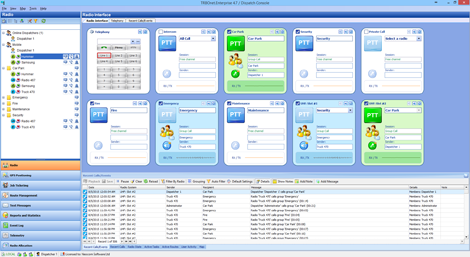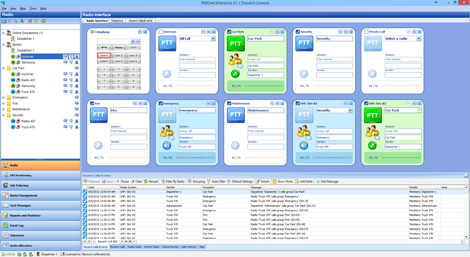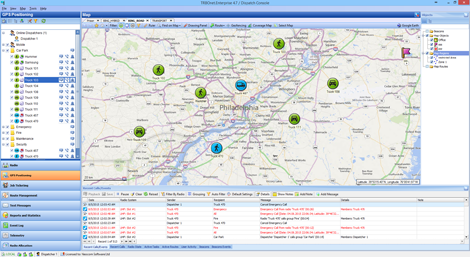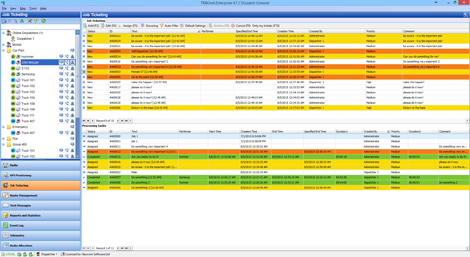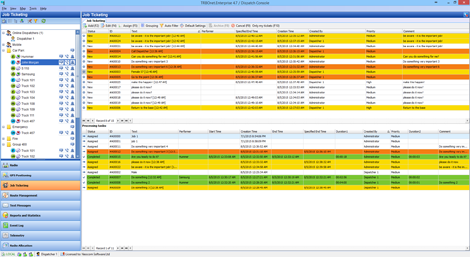 Premium Control Room Solution
POWERFUL FUNCTIONALITY
TRBOnet PLUS keeps operators in complete control of even the most demanding multi-site systems. Designed with the dispatcher in mind, a wide variety of everyday operations can be automated using defined rules and smart tools such as scheduled text messages, voicemails for offline radios or geofencing. Dispatchers can now monitor the status of users and their location with live updates, while assigning tasks to the most relevant resources, and improving personnel safety with automatic alarms when unplanned events occur.
SIMPLE AND ROBUST
A key benefit of TRBOnet PLUS is the wireline network interface which establishes a direct link between the control room and the radio system. Connectivity is simplified for a more cost-effective and reliable solution architecture. And dispatchers benefit from an enhanced experience with full transparency, recording of all group and individual calls and more communications security from the radio to the application.
MODULAR AND FLEXIBLE
TRBOnet PLUS is modular so you only have to buy the features you need. It can be tailored to individual requirements to ensure optimum performance across a range of industries. It is also easily scalable from small to large systems that are ready to grow with your business as it expands.
TRIED AND TESTED
Developed specifically for MOTOTRBO professional digital two-way radio systems, TRBOnet PLUS has been tested in Motorola's engineering labs to ensure the highest quality performance and seamless integration into the MOTOTRBO system.
The Heart of the Radio System
TRBOnet PLUS provides integrated fully-featured dispatch control over single and multi-site or multi-channel systems. It supports voice communication and data operations for conventional single site repeater, IP Site Connect, Capacity Plus, Linked Capacity Plus and Connect Plus systems by direct wireline interface with the MOTOTRBO network.
At the heart of the MOTOTRBO Control Room Solutions is the enhanced wireline network interface. This simplified architecture establishes a direct connection between the control room solution and system. With no additional hardware required, system stability, security and reliability are improved for more effective dispatching, monitoring and records management.
Utilising the wireline network interface, dispatchers can now communicate directly over IP to the system without having to go through control stations. This makes liaising with radios and talkgroups so much quicker, easier and more effective – essential when dealing with emergencies or reassigning workers to maximise productivity.
The simplified architecture also ensures TRBOnet PLUS is more cost-effective with reduced hardware investment, easier deployment and lower maintenance costs.
PDF Downloads – Additional Information
Require Advice, or Want To Book A Demo?
For more information speak to one of our product specialists today...
Reach us on...
Hire: 01778 393938     Sales: 01778 421250
Alternativley by completing the form below, one of our product specialists will contact you as soon as possible