Low Quantity Hire Solutions
Our hire team is renowned for thier development of bespoke dry hire solutions for the industry. Equipment is supplied in high quality weather proof peli-cases, ensuring that your equipment arrives with you in perfect condition. All designed in-house our cases are foam padded and allow for different confirguations of equipment based on your needs.
Our new product the tourer is a all in one flight case solution that packs 6 chargers 50+ radios and accessories into one case / charging station, roll in, open up and communicate.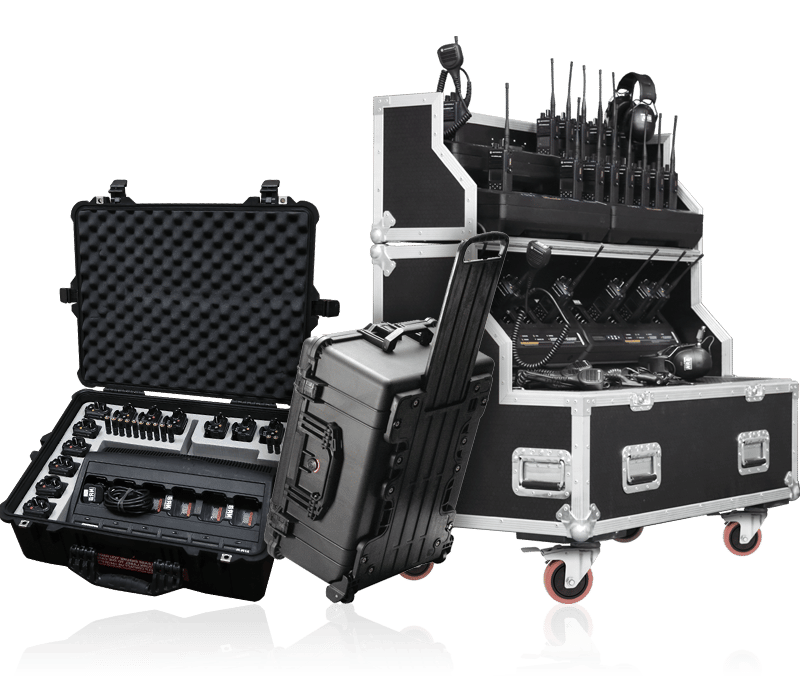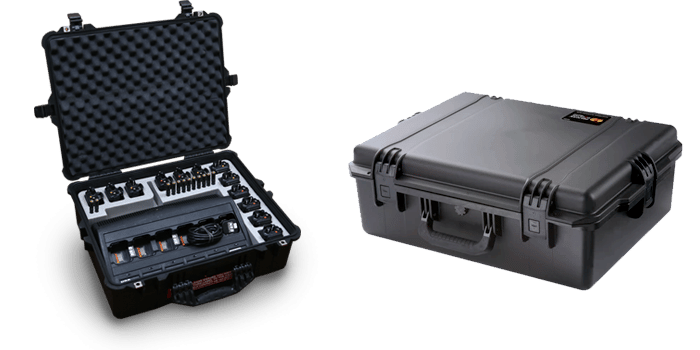 Radios are packaged in a waterproof, rugged case which is easy & comfortable to move. When you're ready to use the radios, simply open up the case, attach the antennas to the radios and you're ready to go.
Our radio cases are a popular choice for orders being shipped on courier. When you have finished with your radios simply attach the provided return shipment label and we'll arrange for the courier to come and collect your equipment.
Our bespoke cases come in a number of varieties offering you total flexibility. With the ability to hold up-to 12 radios, antennas and a charger, our 12-Pack Plus represents the perfect solution for your needs.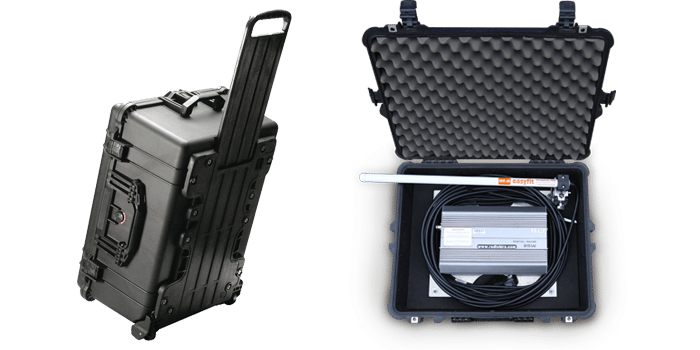 Our Peli-Case repeater is an all in one solution shipped within a ruggedised case, meaning you can set-up in an instant.
Roadphone NRB have worked hard to provide a repeater solution to increase coverage whilst only weighing 12kg remaining simple for you to deploy. The repeater is accompanied by a simple to install antenna with a 15m or 20m cable and a long-reach mains power cable.
Our event specialists will ensure that your repeater is correctly confirgured for your radios so all that's needed is to plug in the power and antenna. All of this inside a peli-case light enough to carry.
The NRB Mobile Repeater ordinarily operates on our UK Standard Hire license, although can of course be programmed to purchased frequencies upon request and can also support multi-site systems.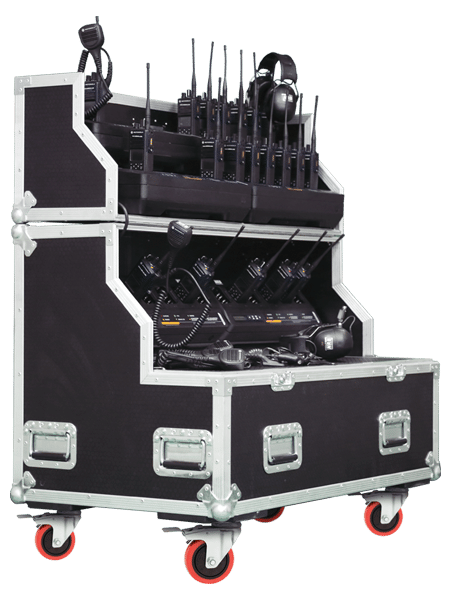 Our custom build flight cases have been developed with a direct insight into the events industry, giving you exactly what you need to easily handle radios at your event.
We pride ourselves in always listening to our clients. With the many differing types of events seen these days it seems to be the turn key solutions that work the best. The 'Tourer' has been designed with ease and practicality for the professional. This rolling solution will come off the truck, be positioned and opened to reveal built in charging stations and a large storage area to the base of the case. All electrical equipment goes through an internal loom resulting in just one plug for the wall.
We have combined a large storage area for radios, accessories and spare batteries in the base of the unit, with 24 integral charging slots, the tourer flight pack can be wheeled in on casters to access all of your equipment with virtually no set-up time. The tourer can be locked up at nights keeping your equipment safe and ready to use when you need it.
Require Advice, or Want To Book A Demo?
For more information speak to one of our product specialists today...
Reach us on...
Hire: 01778 393938     Sales: 01778 421250
Alternativley by completing the form below, one of our product specialists will contact you as soon as possible