Events & Festivals
From the moment you contact Roadphone NRB you will be introduced to one of our dedicated specialists. It's their role to ensure that you have all of the information you require to make a decision on handset, suitable accessories, radio system, Channel plan, durations of hire and licensing.
Why do some of the biggest events in Europe trust us?
Whether it's a small hire in an open space to an extensive coverage requirement you will be safe in the knowledge that our team draws from an abundance of experience. We're more than happy to guide you through any part of the process inclusive of site surveys and liaising with other parties on your behalf.
Expert Project Managers
Our Project managers and engineers work closely together on many different types of events throughout the year. Along with project management we supply logistical support in delivery of goods inclusive of installation and deinstallation of systems where required. Should you require our technicians are available to remain onsite to run our asset tracking systems alongside providing technical support.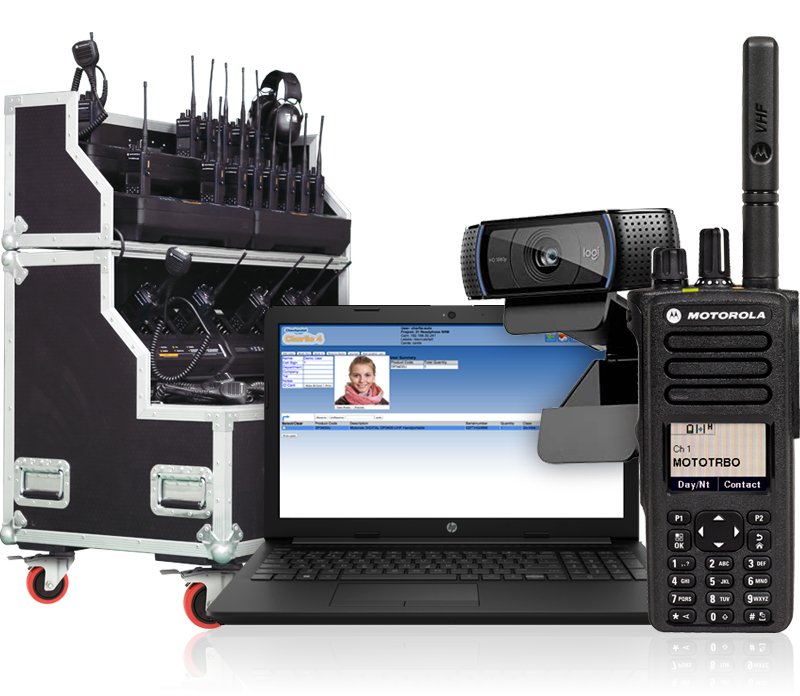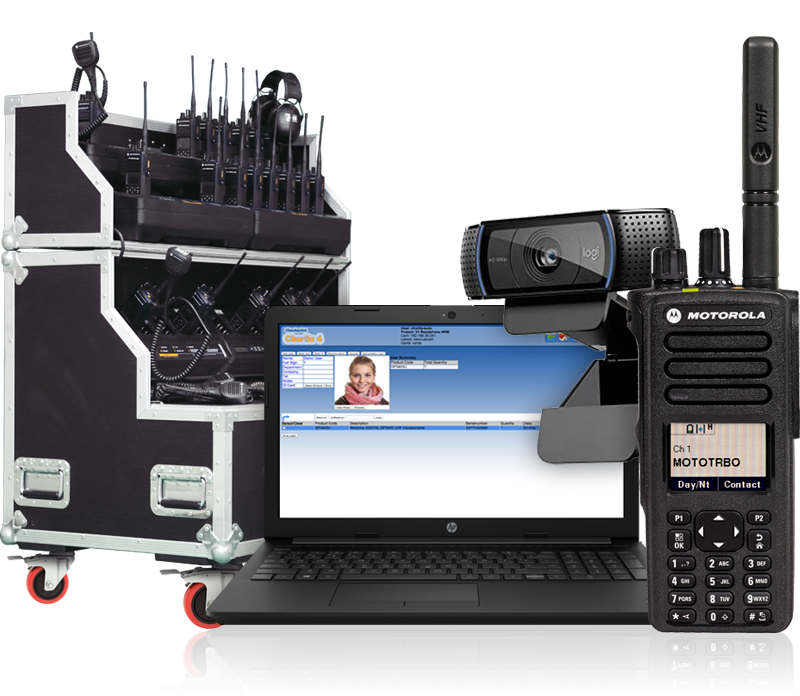 "Our strength lies in our continued ability to deliver a reliable service at competitive prices. The world's largest event organisers trust our experience, knowledge and dedication to deliver. We have always welcomed new technology and been the first company to act as a National and international supplier for digital communication products."
Hire Fleet Radios
With a fleet in excess of 18,000 handsets if there's one thing we'll be sure of is that we will have the right handset for you.
Handset choice can be led by a number of factors ranging from the end user to the functionality of the system if there is one ordered. We're very proud of our relationship's with major manufacturers Motorola and Hytera. These relationships allow us to not only ensure that our equipment is of the best condition when it reaches you but to also be the first in our sector to acquire development products leading their way into your hands.
Creating A Custom Solution
We are recognised within the industry for supplying high quality bespoke cases specifically designed for their individual products and requirements. Radios are packaged in a waterproof, rugged case which is easy & comfortable to move. When you're ready to use the radios, simply open up the case, attach the antennas to the radios and you're ready to go.
Roadphone NRB have worked hard to provide a repeater solution to increase coverage whilst only weighing 12kg and remaining simple for you to deploy. The repeater is accompanied by a simple to install antenna with a 15m or 20m cable and a long-reach mains power cable.
Our event specialists will ensure that your repeater is correctly configured for your radios so all that's needed is to plug in the power and antenna. All of this inside a professional case light enough to carry. By utilising the Hytera RD625 Digital Repeater, two channels of crystal-clear digital communication can be supported per unit. This makes our mobile repeater the ideal solution for any small to medium-sized event.
The Results
Vestibulum ac diam sit amet quam vehicula elementum sed sit amet dui. Vestibulum ante ipsum primis in faucibus orci luctus et ultrices posuere cubilia Curae.
Download the 
Brochure

to Get Started

It's a bold statement we know, however we believe our 40 years in the industry has allowed our company to grow in knowledge, expertise and equipment. From Roadphone NRB's inception we have been a family owned company, which we remain to this day.
Require Advice, or Want To Book A Demo?
For more information speak to one of our product specialists today...
Reach us on...
Hire: 01778 393938     Sales: 01778 421250
Alternativley by completing the form below, one of our product specialists will contact you as soon as possible