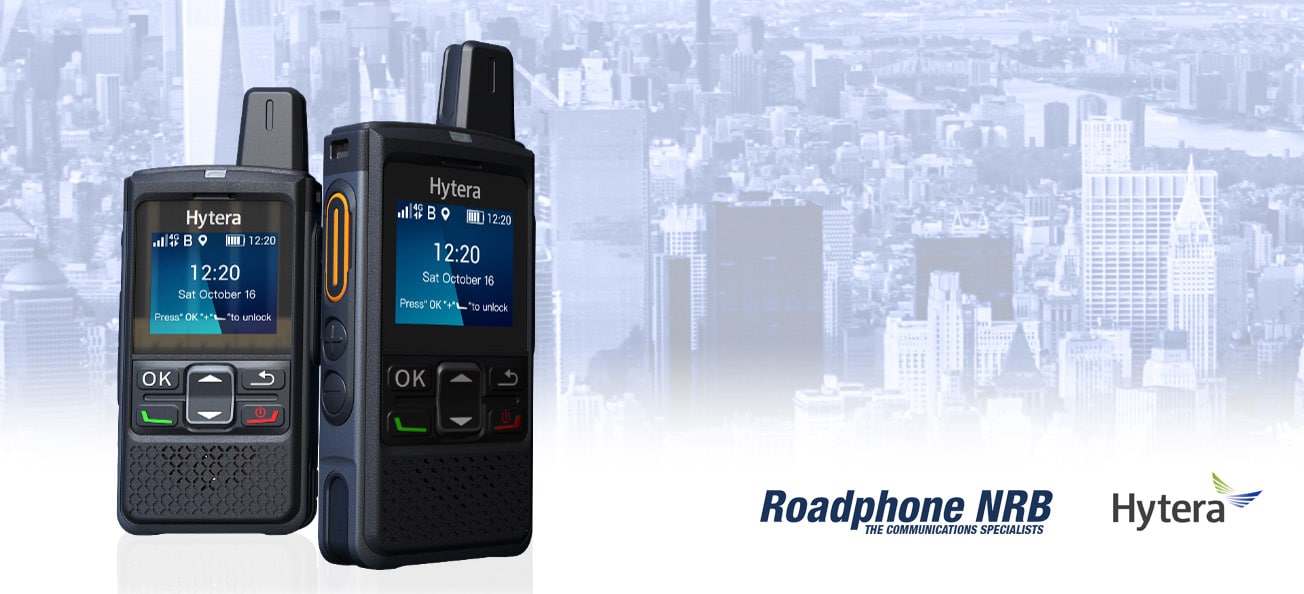 Hytera continue to expand their POC radio selection, launching the new PNC360S radio as a compact easy to use PTT Over Cellular device. As with all POC devices this radio does not use traditional VHF/UHF radio transmissions instead it connects to the mobile phone data network. This allows these devices to work at any ranges as long as both users have mobile network signal.
With its new compact design, the PNC360S is perfect for use single handed and the built-in high-power speaker provides clear audio for the user even in high noise environments. The 4,000 mAh fast charging battery provides power for an entire shift easily on a single charge, and can give hours of battery life in a few minutes of charging.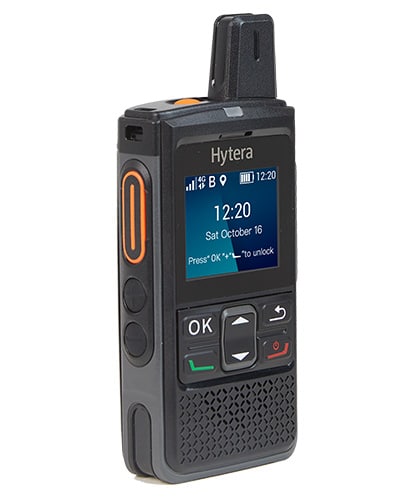 The PNC360s has great audio from its clear and loud 3w built in speaker.  This ensures that speech is delivered clearly and the distortion suppression combines with noise cancelation allows you to use the radio now matter how noisy the environment. With the howling suppression algorithm, no feedback howling occurs between two radios within 3 meters.
Certified with IP67 rating and MIL-STD-810H standard, the PNC360S is made to withstand water, dust, shock, extreme temperatures, and sudden drops of up to 1.2 meters. It always performs as expected despite the harsh environments.
With 26.5 mm thickness, the PNC360S is compact and superbly portable. It fits comfortably in your palm or pocket. The enhanced ergonomic design, especially the one-sided key layout, makes the radio easier to use with one hand.
The PNC360S is water, dust, shock, severe temperatures, and a rapid drop of up to 1.2 metres resistant, with an IP67 certification and MIL-STD-810H standard. In whatever tough setting, it always functions as expected.
The PNC360s comes with Bluetooth 4.1, WIFI & GPS included as standard allowing you many more ways to connect.
Learn more about the new PNC360S on Hytera's website by clicking here…