Hytera have today announced the launch of the AP5 and BP5 series of two-way radios, these 2 new ranges of radios bring with them 4 new devices a display and non-display model for each. The AP5 and BP5 series business radios are ideal for quick communication, allowing users to remain operationally productive. The AP5 series is purely analogue and replaces the TC5, TC6, and TC7 series, whereas the BP5 series is digital and replaces the BD5, PD4, and PD5.
BP515 & BP565
The BP515 and BP565 are the two models in the BP5 series. It offers sophisticated features including priority interrupt, encryption, text messaging, Bluetooth, IP67, and a longer range with roaming, and it supports both digital and analogue modes, it's ideal for managing business operations.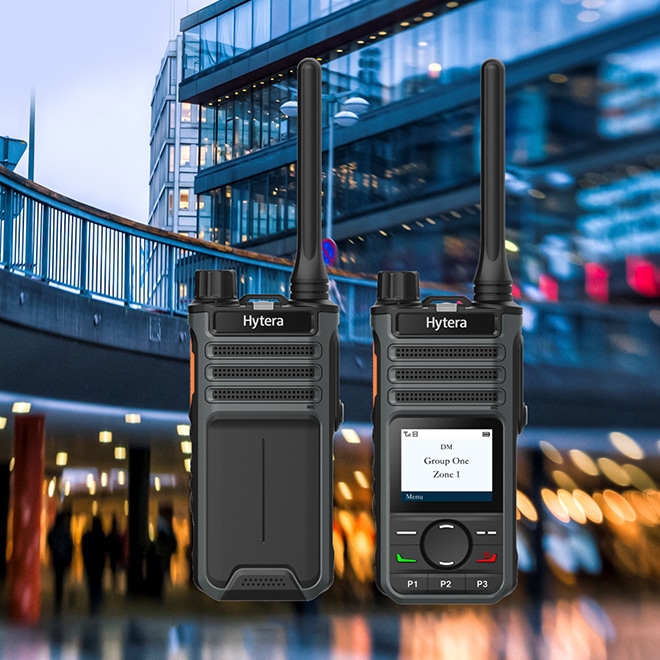 AP515 (coming soon) & AP585
The totally analogue AP5 business radios are available in two models: the AP515 (coming soon) and the AP585, both of which are ideal for quick communication. These are compact and light, featuring a 3W speaker. The AP5 series can provide strong, clear sound that blocks out all background noise.